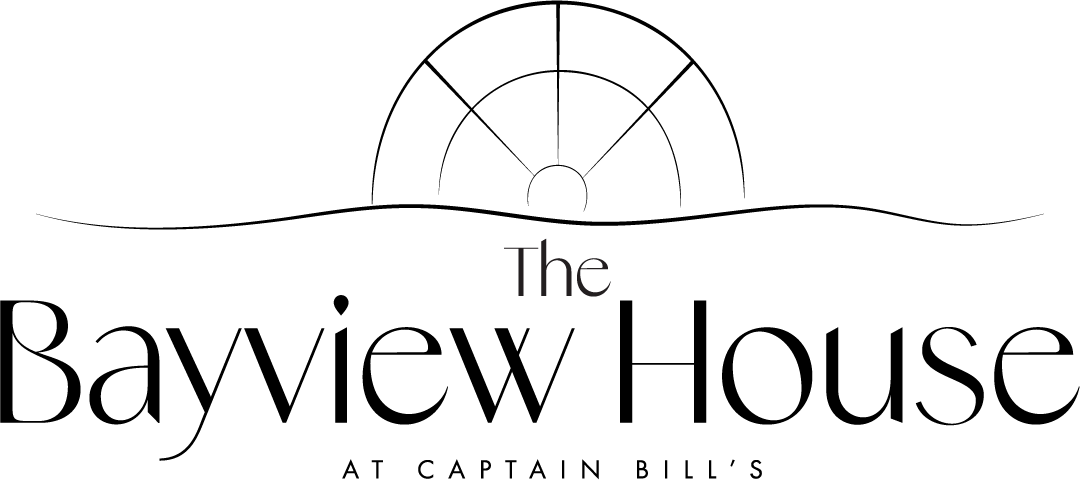 Wedding Packages

OUR RECEPTIONS OFFER YOU THE FOLLOWING
FIVE HOURS INCLUDING:
An extravagant cocktail hour featuring open bar with top shelf liquor, bottled beer & wine
Passed champagne with strawberries as guests arrive to cocktail hour
Plated dinner or buffet style food stations
Custom-made tiered wedding cake
Platter of pastries, chocolate dipped strawberries & cookies on each table
Maître D' and assistant to see to every detail of your wedding day
Selection of both linen and napkin colors
Votive candles on all of your tables
Private bridal suite with food and beverage service
Directional maps for your invitations
Valet parking with handicap accessibility
COCKTAIL HOUR
RECEPTION TABLE
International cheese platter with assorted crackers
Vegetable crudité with assorted dressings
Cascade of fresh fruit and berries
HOT & COLD HORS D'OEUVRES
Total of eight (8) hot and cold hors d'oeuvres (passed butler style)
COLD HORS D'OEURVES
Asparagus wrapped in prosciutto
Beef rouladen with herb cheese
Bruschetta with tomato and sweet basil
Cold seared tuna on a wonton crisp
Mozzarella ball wrapped in roasted pepper
Shredded chipotle chicken on a tortilla chip
Shrimp with salsa in a tortilla cup
Smoked salmon roulade on flat bread
Smoked turkey wrap with chipotle mayonnaise
HOT HORS D'OEURVES
Artichoke and spinach dip in phyllo cup
Chicken and lemongrass dumplings
Coconut shrimp with apricot horseradish sauce
Crabmeat stuffed mushroom caps
Crumbled sausage and provolone in phyllo
Medallion of beef on garlic toast with melted provolone
New potato with gorgonzola and bacon
Nikki maki - sliced beef with scallion and soy ginger sauce
Parmesan crusted artichoke heart
Potato pancakes with bacon, cheddar and sour cream
Roasted vegetable flat bread
Medallion of beef on garlic toast with melted provolone
Scallops wrapped in bacon
COCKTAIL HOUR STATIONS
CHOOSE TWO OF THE FOLLOWING STATIONS
CARVING STATION
Choose Two
*Roast prime rib with horseradish sauce
*Roast sirloin of beef with horseradish sauce
Seasoned pastrami with spicy brown mustard
Herb crusted turkey breast with cranberry sauce
Roast pork tenderloin with apricot chutney
Corned beef with whole grain mustard
Roast leg of lamb with mint jelly
Hickory smoked ham with mustard
PASTA STATION
Choose Two
Penne alla vodka with prosciutto
Rigatoni with chicken, peas and mushrooms in a parmesan cream sauce
Penne with shrimp and artichokes in an herb garlic sauce
Butternut squash ravioli in a sage brown butter
Farfalle pasta primavera with sun-dried tomatoes in garlic and olive oil
SUMMER FUN STATION
Mini Nathan's hot dogs, cole slaw, baked beans, crispy french fries, house-made old bay potato chips
SOUTHWEST STATION
Seasoned chicken and beef with soft tortillas, cheddar cheese, pico de gallo, guacamole and sour cream
MAC & CHEESE STATION
Choose Two
All american with cheddar and buttery crumbs
Four cheese – cheddar, gruyere, gouda and romano
Buffalo chicken with cheddar, american and blue cheese
MASHED POTATO BAR
Roasted garlic mashed potato and maple infused sweet potato
Assorted toppings included: cheddar cheese, broccoli, bacon, sour cream & chives, crispy fried onions, marshmallows and brown sugar
COCKTAIL HOUR CHAFING DISHES & PLATTERS
Choose Three
Prince Edward Island mussels in herb garlic broth
Fried calamari with marinara sauce
Stir-fry shrimp with rice and vegetables
Stir-fry chicken with rice and vegetables
Scallops scampi with rice
Sausage and broccoli rabe with garlic
Arancini (rice balls) with marinara
Mediterranean hummus platter
Grilled mediterranean vegetable platter with feta cheese
Baked manicotti with shrimp
Shrimp and scallops thermidor
SIT DOWN DINNER
First Course
Choose One
Mesclun greens with mandarin oranges and sesame ginger vinaigrette
Romaine leaf lettuce, garlic croutons and caesar dressing
Field greens with sliced strawberries, candied walnuts, raspberry vinaigrette
Spinach salad with parmesan cheese, sliced mushrooms and bacon dressing
Iceberg wedge with tomato, bacon and blue cheese dressing
Second Course
Choose One
Shrimp bruschetta on toasted garlic points
Sliced beefsteak tomatoes and fresh mozzarella with balsamic reduction
Petite crab cake with remoulade sauce and summer slaw
Eggplant rollatini with spinach & ricotta in a tomato cream sauce
Baked stuffed clams dusted with romano cheese
Spinach ravioli with roasted garlic and sun-dried tomatoes
Penne with prosciutto, grilled chicken and peas in an alfredo sauce
Butternut squash ravioli with brown butter
Entree
Choose Three
Horseradish crusted salmon with tomato cucumber salsa
Grilled swordfish with lemon butter
Grouper with olives and capers in a roast garlic tomato broth
Blackened mahi-mahi with pineapple salsa and grilled banana
Grilled salmon with soy ginger
Chicken bruschetta with vine ripe tomato, mozzarella and balsamic
Parmesan crusted chicken with sun-dried tomato butter
Roasted free range chicken basted with lemon and rosemary
Breast of chicken stuffed with prosciutto and mozzarella in a marsala wine sauce
Rock cornish game hen with apple stuffing and calvados sauce
Crisp roasted duck with mandarin orange sauce
*Roast tenderloin of beef with béarnaise, au poivre or merlot sauce
*Prime rib of beef au jus
*Roast sliced sirloin with merlot sauce
Rack of lamb provençale with roasted garlic sauce
Roasted bone-in pork loin with dried cherries and port wine sauce
BUFFET STYLE FOOD STATIONS
CHOOSE ONE OF THE PREVIOUS COCKTAIL HOUR STATIONS TO BE SERVED IN ADDITION TO:
CARVING STATION
Choose Two
*Roast tenderloin of beef with béarnaise or merlot sauce
*Roast NY sirloin with cognac peppercorn sauce
Roast leg of lamb served with mint sauce
Grilled pork tenderloin with pear chutney sauce
HOT CHAFING DISHES
Choose Three
Grilled swordfish with artichokes, tomatoes and lemon butter
Horseradish crusted salmon with tomato cucumber salsa
Long Island flounder stuffed with Maryland crabmeat and lobster sauce
Grilled salmon with a soy ginger sauce
Grilled sea scallops and shrimp in a mushroom chardonnay
Rock cornish game hen with apple stuffing and sun-dried cherry sauce
Breast of chicken roma with plum tomato and mozzarella in marsala sauce
Chicken milanese with mushrooms and tomatoes in a marsala sauce
Stuffed chicken breast with prosciutto and mozzarella in a marsala wine sauce
Chef's selection of seasonal potato and vegetables included
COLD SALADS AND PLATTERS
Choose Five
Tossed garden greens with gorgonzola cheese and balsamic vinaigrette
Platter of fresh mozzarella, portobello mushrooms and beefsteak tomatoes with basil vinaigrette
Penne pasta with chicken, sun dried tomatoes, olives and romano cheese
Frisée and apple salad with dried cherries, walnuts, gorgonzola, apple cider and honey vinaigrette
Antipasto platter with capicola, salami, provolone, olives and marinated vegetables
Grilled vegetable platter with feta cheese and raspberry dressing
Tri-colored tortellini with pesto and sun-dried tomatoes
Spinach salad with sliced strawberries, candied walnuts, raspberry vinaigrette
Haricot vert potato salad with bacon vinaigrette
Orzo pasta salad with asparagus and shrimp
Farfalle pasta with shrimp, broccoli, prosciutto and parmesan cheese
Romaine leaf lettuce with garlic croutons and caesar dressing
Fresh baked international bread basket included
Pricing
OUR PRICING RANGES FROM $100.00 TO $130.00 PER GUEST + 20% ADMINISTRATIVE CHARGE AND 8.625% NY STATE SALES TAX.
We request a $3,000.00 initial deposit to reserve your date.
Final payment and guest guarantee are required two days prior to the date of your wedding.
Administrative Charge: This amount is charged to offset the cost of planning and executing your event which includes room rental, utilities, insurance, cleaning and administrative costs. This charge is not purported to be a gratuity. This amount is not distributed as a gratuity to the workers who provide services: instead, we compensate workers who provide service at your event without an expectation of gratuities. This charge is subject to NY sales tax under 20 NYCRR section 527.8(a). A Maitre'D gratuity of $2.00/person and $1.00/person to bridal attendent is suggested based on your satisfaction.
ADDITIONAL PRESENTATIONS
*Littleneck clam and oyster bar at cocktail hour - $10.00 additional per person
Jumbo chilled gulf shrimp cocktail - $300 per 100 pieces
*Seared tuna carpaccio platter - M/P per platter (50-75 people)
*Japanese sushi bar - M/P
*Grilled baby lamb chops - M/P
Extra cocktail hour station - $4.00 per person
Viennese hour - $15.00 per person
Extra 1/2 hour - $6.00 per person
Extra hour - $12.00 per person
PREMIUM BAR UPGRADE
Includes Grey Goose, Patrón, Belevedere, Ketel One, imported beer selections, cordials
$10.00 additional per person
ON SITE CEREMONY FEE $1,000
Includes formal chair set-up with an extra half hour
Before placing your order, please inform your server if a person in your party has a food allergy.
*Consuming raw or undercooked meats, fish, shellfish or fresh eggs may increase your risk of food-borne illnesses, especially if you have certain medical conditions.