Premier
Waterfront
Dining & Catering.

Take a look inside

Welcome
Located on the South Shore of Long Island, Captain Bill's is the premier waterfront restaurant. Our exquisite menu selections, combined with our surrounding views of the Bay Shore Marina, make for that perfect dining experience. Whether you're dining in our restaurant or hosting a private event in one of our catering event spaces, we guarantee to provide only the best service to ensure that your visit to Captain Bill's is a perfect one.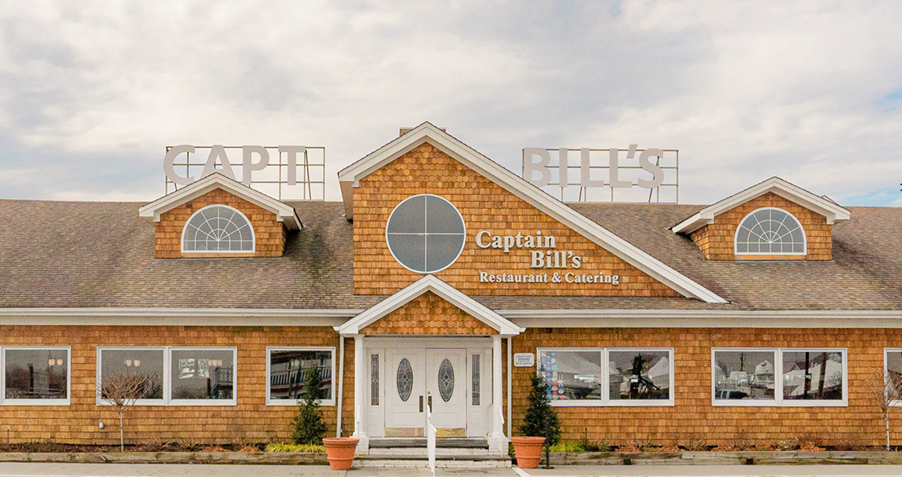 Dining
Here at Captain Bill's, we offer the most savory menu options! From our fresh daily selection of clams, oysters, and local fish to our premium-aged steaks and prime ribs, we have a wide variety of options that will ease any of your land and sea cravings. Check out our dining menu for our finest selections!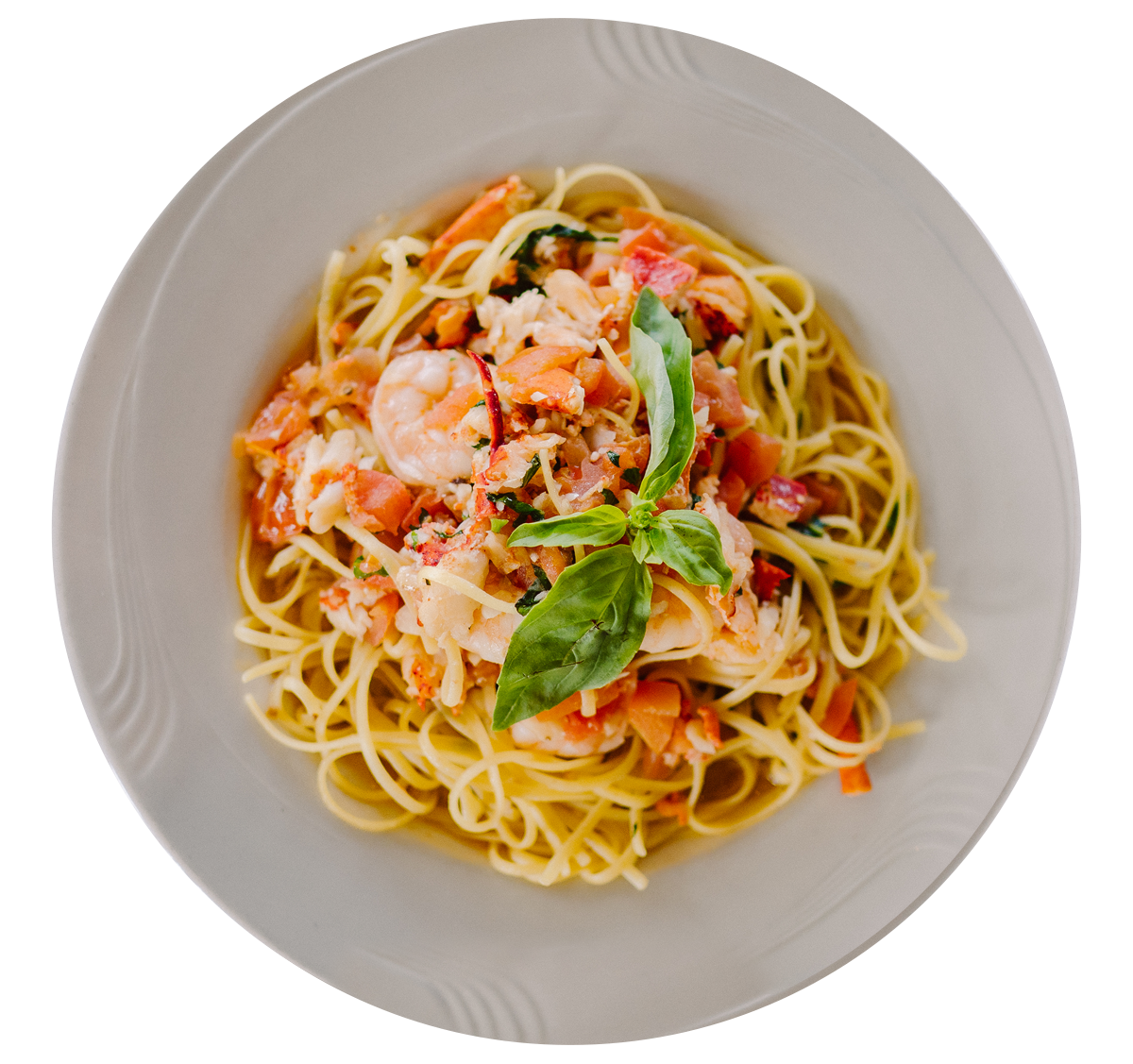 Weddings
You deserve to celebrate your big day the way you have always envisioned. Say "I Do" with us at Captain Bill's! At our onsite wedding venue, The Bayview House, we offer the grandest space to accommodate both your ceremony and reception.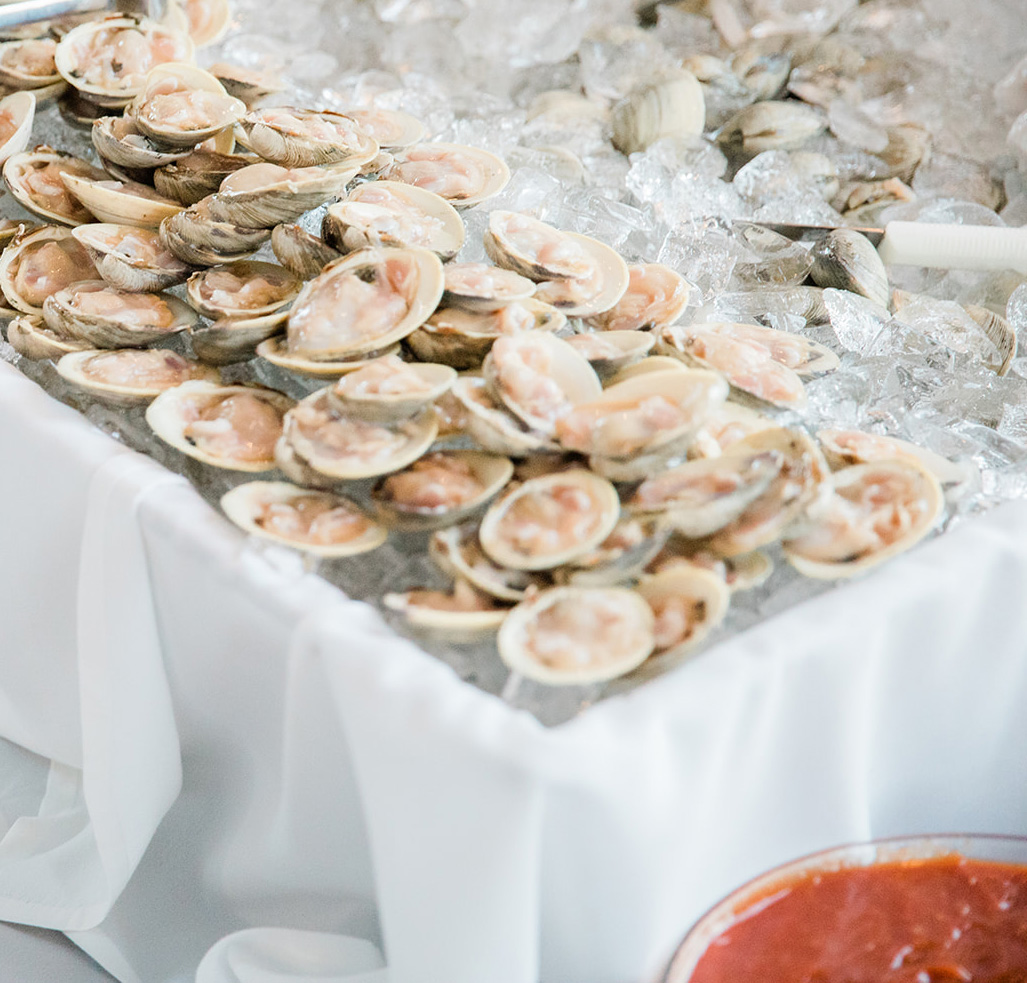 Catering
Commemorate your most special occasion with us at Captain Bill's! With our beautiful catering rooms that can entertain up to 250 guests, we guarantee that your private event will be memorable and unique to you.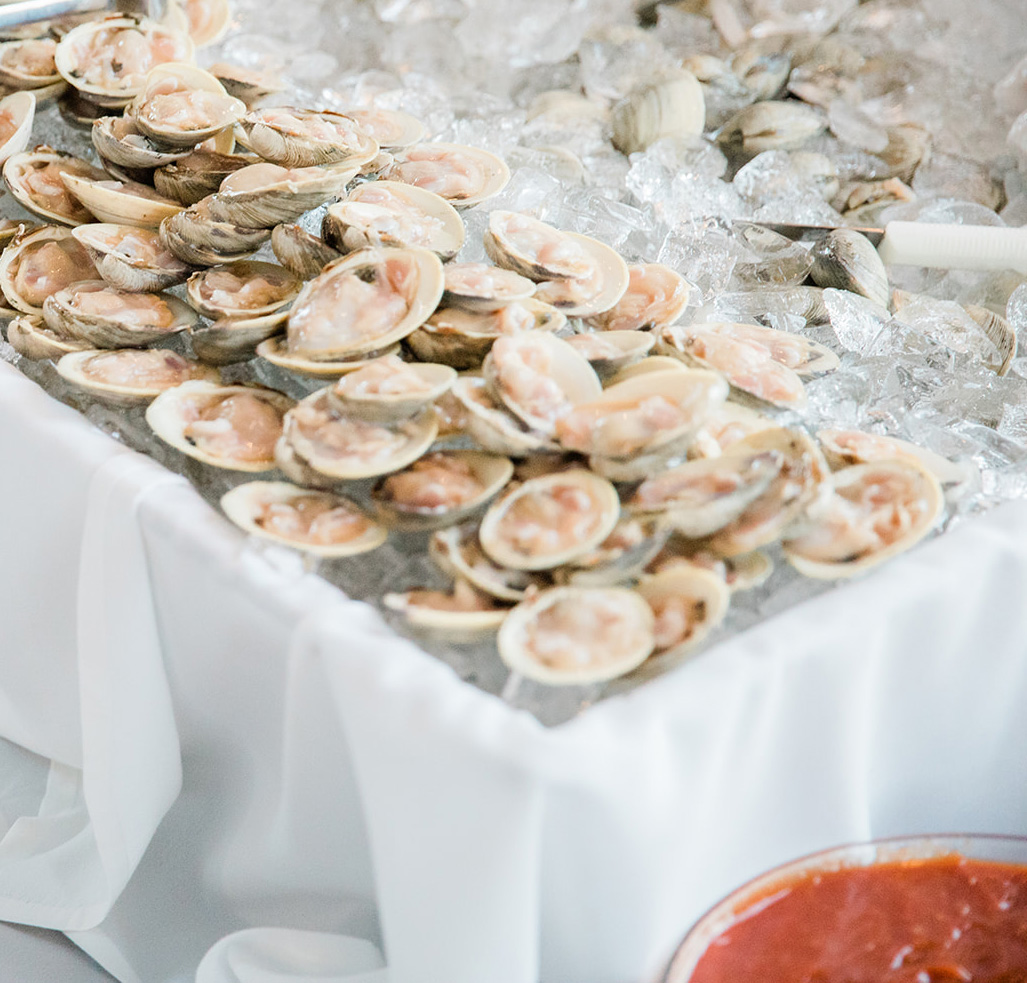 History
The history of Captain Bill's dates back to the late 1920's when there was a simple 24 by 24 wooden structure standing at the foot of Ocean Avenue and run by the Boatmen's Association. Fishing party boats were run out of the building. One of the original boatmen, Captain Bill Eccleston would travel to neighboring towns selling fish and clams, blowing a bugle horn to announce his presence. Captain Bill was a legend in the area and quite a salty character. He eventually bought the wooden structure, started a small clam bar and named it after himself.
Captain Bill sold the clam bar in the early 1950's to Sophie and Carl Abendroth who eventually renovated the building and built what is now the main restaurant. In the late 1950's, Carl and Sophie purchased the building next door as a catering hall, calling it the Anchorage. In 1982 Carl Anton purchased the marina, restaurant and catering hall, however the property was put into receivership in the late 1980's. After several
attempts by different groups to turn Captain Bill's into a successful business, its doors were shut for several years until a local real estate investor, Lou Modica, purchased the property.
In 1998, Peter McCarthy and Michael Korb, approached Modica about reopening the historic landmark. After a multimillion-dollar renovation, Captain Bill's reopened its doors in June of 1998. One year later, the Anchorage was renovated and renamed The Bayview House, accommodating larger parties and waterfront weddings.
Upon McCarthy's retirement in 2018, Kelly Kiernan took over as managing partner with Michael Korb. Having worked for Peter and Michael since Captain Bill's reopening in 1998, Kelly was well equipped to continue the journey with Michael. Now heading into the restaurants 25th year of business, Kelly and Michael take pride and satisfaction in having provided growth and income opportunities for hundreds of current and former employees. They also take satisfaction in having provided a venue that friends and families have been able to gather for an enjoyable evening whether in our dining room or bar, or in one of our catering rooms.
Upcoming Specials
Check out all of the specials that we have coming up at Captain Bill's!